A Year Later
A year ago last week we lost a person who was a real light in our lives. Charlene Sun, a visual artist, did the graphic design for this website and many of the websites built by Homunculus Productions. In honor of the first anniversary of her death I wanted to spend a moment remembering who she was.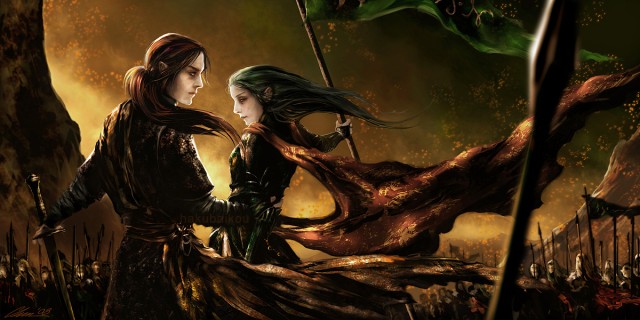 Charlene Sun, artist, cinematographer, screenwriter, doctor, wise soul and wondrous friend, was abruptly taken away from us in a senseless car accident on Jan 27, 2009, at the age of 34. She was on her way home from a series of meetings with Hollywood Agents who were all abuzz over her script (The Raft of the Medusa, written with Steven Edell), a historical epic about a group of Europeans traveling to Africa getting stranded on a raft. In other words, she was on the brink of making her living the way she wanted: she had just completed a job where she provided visual effects for the Hollywood film The Scorpion King: Rise of a Warrior (2008), and when she set up a table at Comic-Con she sold all of her artwork within hours and walked away with thousands of dollars in her pocket. She used the name "Hakubaikou" when she signed her art; you can see her graphic art here.
Charlene filming on the set of UNDERPASS by Rain Breaw
Charlene had recently graduated from the USC graduate film school program, where she lent her talents to two of the films we screened in November 2009 as part of the "Women in the Reel World Sarcasm, sycophancy, a dead aim, and other useful tools for coping with the everyday" program: The Red Ace Cola Project and Secret Agent, as well as numerous other films, including Underpass, also directed by Rain Breaw, which has previously screened in this series. She excelled at almost everything she tried her hand at: being a doctor (before film school, she got her M.D.), an artist, a filmmaker, a writer. She was the "Sun" in SunRain Productions, a media company for which she did graphics and artwork.

Most of all, she excelled at being a friend. None of us will forget how she regaled us with some horror story from her med-school days to help us get through some long work day, or how she drew pictures in the air with her cell-phone for a "lightning" photograph, or her love of good food and good company. She was so much a part of the lives of those who knew her and worked with her that we still find it nearly impossible to come to terms with her loss.  In her short life she left us with some beautiful artwork, fantastic writing, and wondrous memories. Charlene, we miss you.

Click here to donate to a scholarship fund in Charlene's memory.